Earlier in the week, OLV posted an extras casting call from Summit for both male and female adults of all ethnicities aged 38 to 55 for the following roles:
People with a "rural" farm hand look
People with blunt, sharp edge haircuts
People with clean cut, sharp, polished appearance
People with severe/unique/fun hair styles – funky colors are a plus (punk rock)
People with severe/fierce/intimidating appearance – athletic or body builder a plus
People with a sweet disposition, hippie, mother earth type vibe or Bohemian look – Longer hair preferred (both men and women)
The filming for this will take place today, July 5th to July 7th. Twitter user @FearlessLove13 shared a photo of the filming locations for Catbird, the working title for Divergent. Check it out below (click to view full):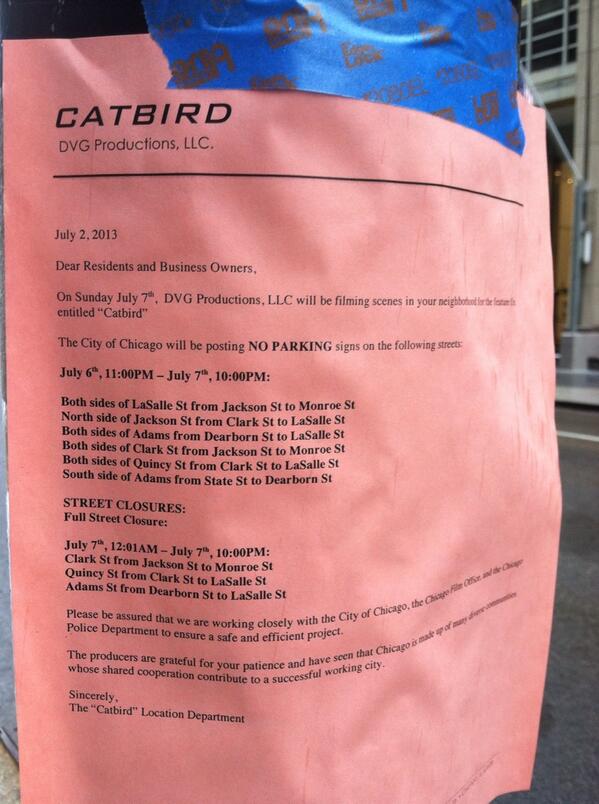 Ashley Judd, who plays Natalie Prior, also tweeted about the last few days of filming a few hours ago:
3 days left on @Divergent It's getting very, very exciting!

— ashley judd (@AshleyJudd) July 5, 2013
Can't believe it's almost over!